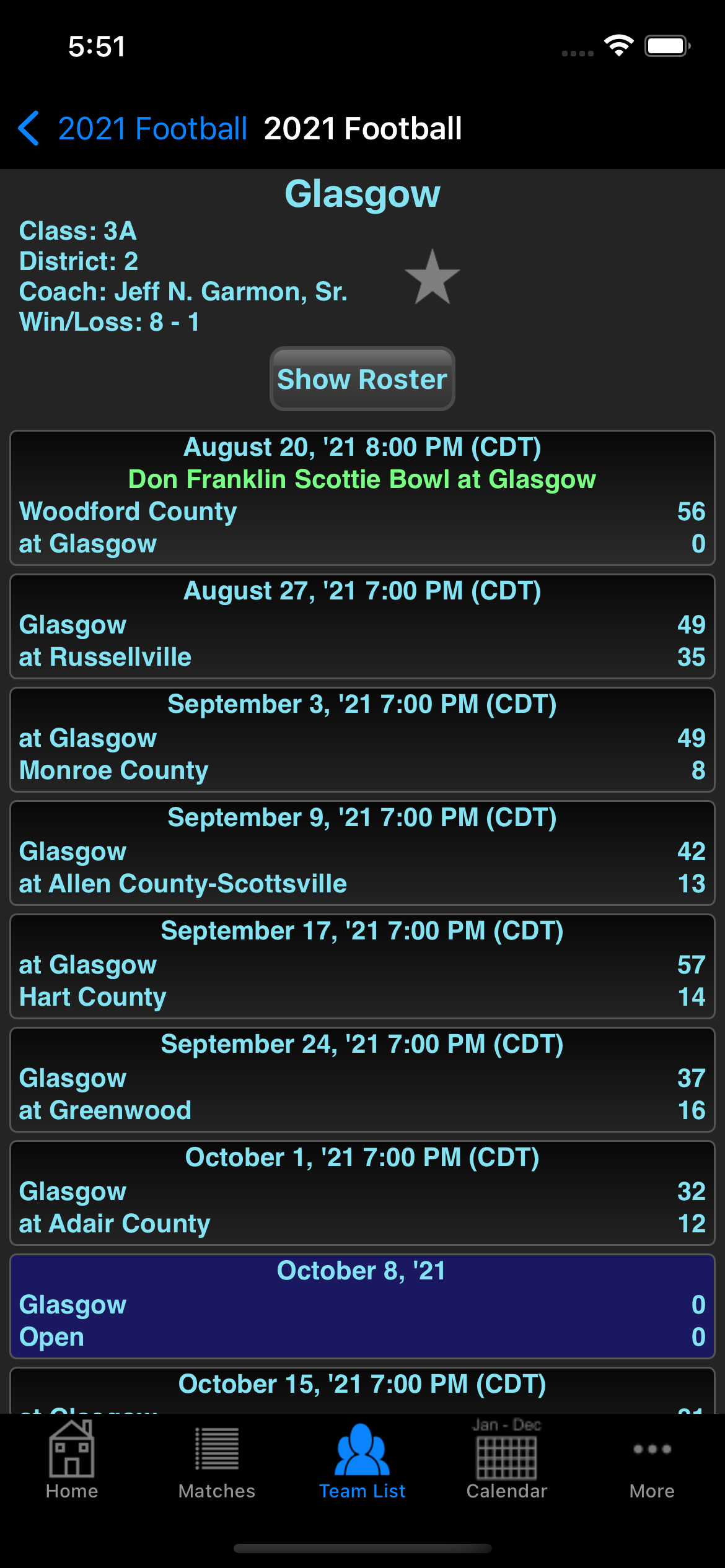 The Team Info Screen shows the team alignment as well as the coach if that information is available.
All the matches in the team's schedule are listed in chronological order. Tapping on a match expands the match and gives you links to the team page for the two teams.
If the Favorites Star is gray, tap on it to add this team to your Favorites List. If the Favorites Star is red this team is already in your Favorites List. Tapping it will remove it from the Favorites List.
You can show the team roster by tapping the "Show Roster" button.