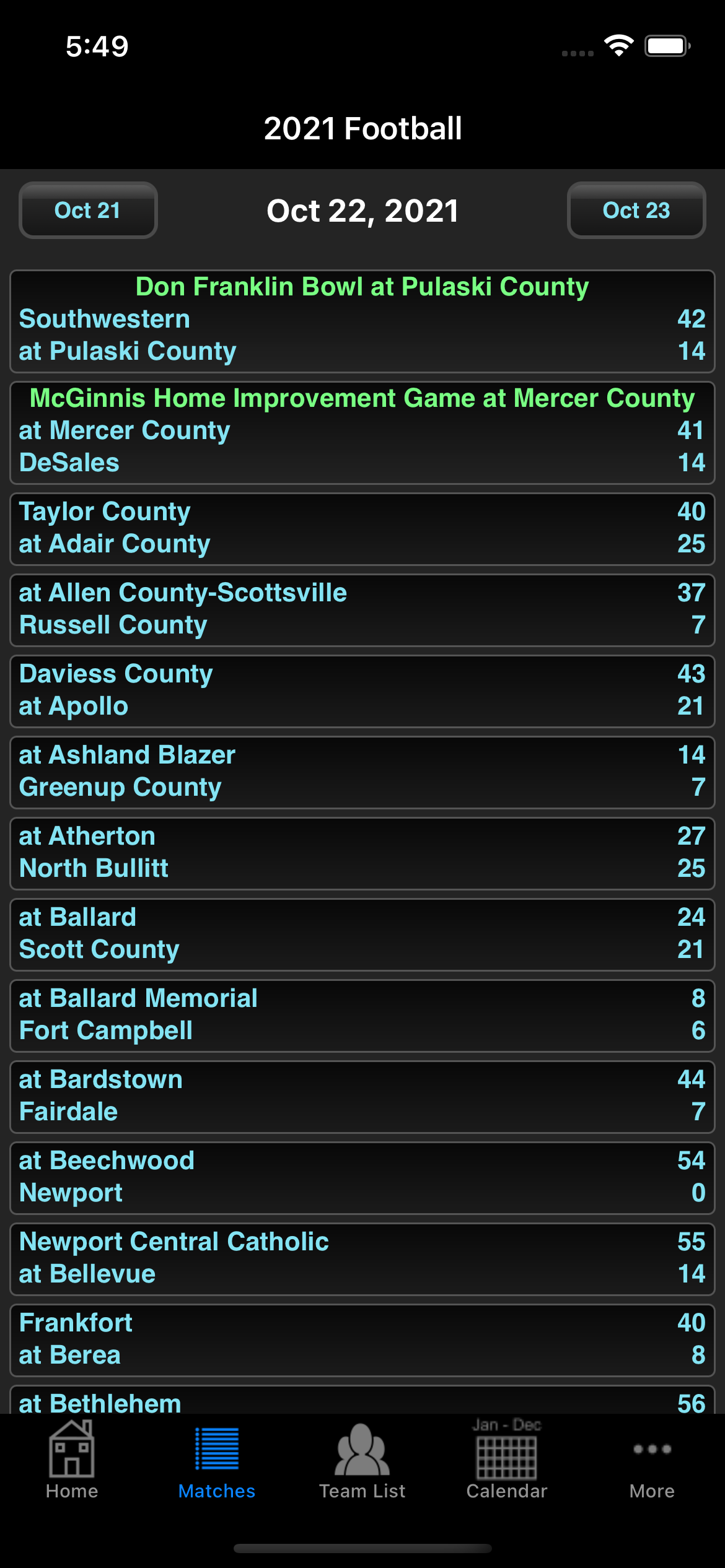 When you first come to the Match List by Date Screen you see matches for the current date, or the closest date if there are no matches for today.
Selecting buttons on the upper left and right select the next or previous date in the season.
Selecting a match expands the information for that match. It also lets you select the Team Page for either of the two teams playing in the match if they are KHSAA-member schools.