Version 18.02 Released September 5, 2023
Fourteen Seasons of Kentucky High School Sports in your Pocket
See Version History/Change Log for details.


   It's free to install; free to use.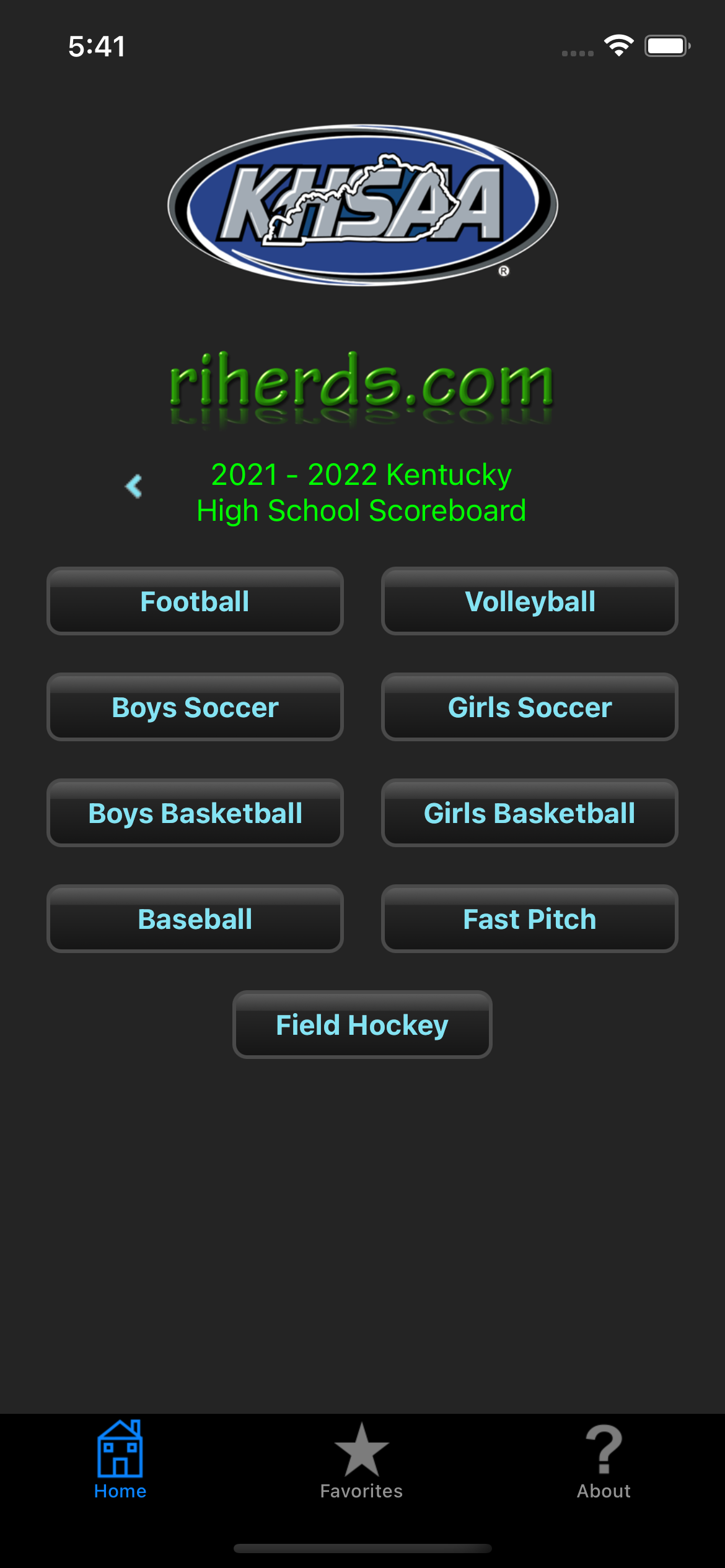 The KHSAA/Riherds.com Scoreboard App for the iPhone, iPod Touch and iPad is a pocket version of the KHSAA/Riherds.com Scoreboard, the official source of schedules and scores for the Kentucky High School Athletic Association. The schedules and scores for the current and previous twelve seasons (over 352,500 matches) are stored in the iPhone database. When you connect to the internet the database is synchronized to the official database once every minute. The app uses background data fetch to keep the internal database up to date while the app is not being used.
That means you can lookup schedules and scores even when you aren't connected to the Internet. You can browse matches by sport, date and team.
You can maintain a list of your Favorite Teams and get a Push Notification when a score is reported or canceled, even if you don't have the App running at the time.